- As seen on Defamer -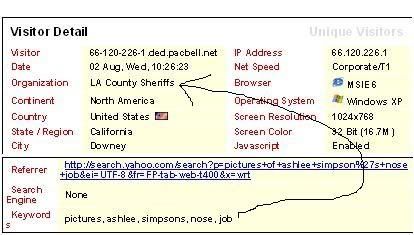 This morning, my cousin told me she thinks Mel Gibson's drunk driving offense is being veiled by his Anti-Semitic comments. I've come to learn that it's actually being veiled by Ashlee [sic] Simpons's nose.
More on Mel and Ashlee [sic] can be found
here
.
And lastly, while Mel trashes Jews,

this guy

immitates them - reiterating the fact that mimicry will always be the sincerest form of flattery (and a job).