1). My company's building now has its very own scaffolding. Guess what that means? Our very own construction workers! Yup, now everyday when I reach the office and thus, seemingly have hit home free after being harassed by workers at a mere four other sites and by a few random scumbags sweeping the sidewalk, the fun will have only just begun!
2). It's The Skeeze's birthday today. I've decided that, since he's turning 28 today, he has graduated to "The Geeze." Get it? Rhymes with Skeeze? Implies elderliness? Well, I laughed.

Here are three "The Geeze" fun facts for this glorious day:
-The Geeze didn't start drinking until he was in his twenties (when he met me and was thus corrupted).

-The Geeze's favorite drink was initially Bailey's on the rocks. From Bailey's on the rocks he moved straight to Jack on the rocks. No in-between. Bailey's is clearly a "gateway liquore."

-This morning, the Geeze woke up, flipped on the news and the date, August 22nd, was engulfing the screen. This was followed by the words, "Why do some people think today is Doomsday?" Neither of us has yet heard the reason. Have you? Please enlighten me.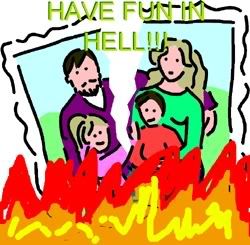 3). Yesterday, the horizontally disadvantaged girl in my office asked me what I was going to do after work. I told her I was going to workout and then make dinner. "Workout? Don't you already have a boyfriend?" And thus the mystery of the rising divorce rate was solved.